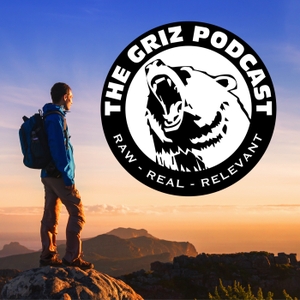 E-71: Spiritually High, Pork Rinds, a Fairy Princess at Starbucks, and other stuff!
06.27.2019 - By THE GRIZ PODCAST
In this episode, GRIZ is all over the place ... coming at you from River Valley Ranch in Manchester, MD ... he talks about being spiritually high, Rutters, pork rinds, Diet Pepsi, an annoying puppy, voices in his head, and a fairy princess at Starbucks.
All ends well with GRIZ dropping some dope rhymes with Eric B & Rakim ... OSR Therapy Session (Old School Rap Therapy)!
The GRIZ Podcast is available on iTunes, Stitcher, GooglePlay, SoundCloud, Pandora, FMPlayer, and at www.thegrizpodcast.com
For questions, comments, ideas, or prayer requests = [email protected]
To make a donation to help support The GRIZ Podcast, go to www.narrowtrail.com/give