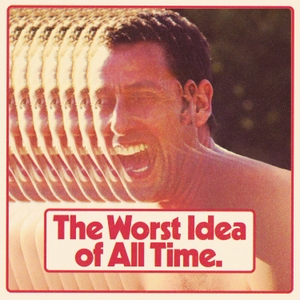 Guy has been on childcare duty which puts a real damper on watching pornography. Tim has been cheating on the podcast by guesting on shows. Emmanuelle however, is up to her old tricks in Emmanuelle 2000: Jewel of Emmanuelle in which she is revealed to be a diamond collector. The Mind Control Device made of plastic (or opal) and a flashing LED bulb is revealed to have some technical limitations (sorta like a cellphone, I guess?) and the guy who played The Sultan in Emmanuelle in Paradise is revealed to be a talented and multifaceted actor. The pesty George Lazenby is here, as per usual, and he is doing some questionable stuff with giraffes at the local zoo.
TWIOAT Live show in Auckland (20 May): qtheatre.co.nz/shows/worst-idea-all-time-best-host-all-time
Guy's NZ Comedy Fest show: comedyfestival.co.nz/find-a-show/guy-montgomery/
Tim's NZ Comedy Fest show: comedyfestival.co.nz/find-a-show/classy-warfare/
JOIN US ON FACEBOOK: (facebook.com/WorstIdeaOfAllTime)
VISIT THE LITTLE EMPIRE PODCAST NETWORK: (littleempirepodcasts.com)
MUSIC CREDIT: Tender Moonlight (facebook.com/TenderMoonlight)
ART CREDIT: Tomas Cottle (sick-days.com)
 See acast.com/privacy for privacy and opt-out information.