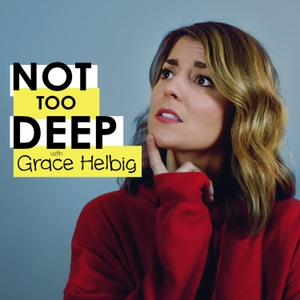 Recorded: January 13th, 2019
Actress, writer, and creator Felicia Day joins me this week! We talk a lot about hair, she introduces me to Scummy Mommy Bloggers, and we plot out her child's future. I also ask her about working on Bring It On: Again.
Follow Felicia: @feliciaday
- Check out our website: www.nottoodeep.com
- This episode is brought to you by OkCupid Dating App, Mercari, Zola, and P. Volve. Please support them for helping keep this podcast free.