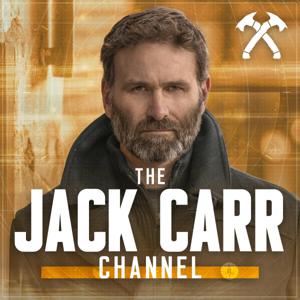 Today's guest on Danger Close is an inventor, marksman, hunter, Olympic biathlete, entrepreneur and a former U.S. Air Force fighter pilot. 
An avid athlete and outdoorsman, Glen Eberle competed in the 1984 Winter Olympic Games as a biathlete. Redesigning the rifle carried by American athletes, he revolutionized the way first American teams, and then international teams competed in the sport.   
After his time in the military, Glen turned his attention to redesigning and inventing new shooting, hunting and tactical gear with his company Eberlestock. 
You can follow Glen on Instagram @gleneberlestock and learn more about Eberlestock at eberlestock.com.
 
Sponsors:
Navy Federal Credit Union: Today's episode is presented by Navy Federal Credit Union. Learn more about them at navyfederal.org
Black Rifle Coffee Company: Today's episode is also brought to you by Black Rifle. Purchase at www.blackriflecoffee.com/dangerclose and use code: dangerclose20 at checkout for 20% off your purchase and your first coffee club order!
SIG: This episode is sponsored by SIG Sauer. You can learn more about SIG here.
 
FEATURED GEAR
Zero Foxtrot: Today's featured gear segment is brought to you by Zero Foxtrot. Gear up with Zero Foxtrot and use code "JC" at checkout for 20% off your order.
 
Eberlestock G2 Gunslinger II Backpack