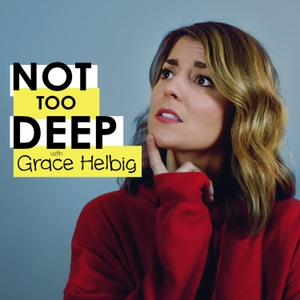 All the way from London (by way of Ireland) Hazel Hayes joined us this week and she's an absolute delight. She shared her journey on becoming an actress, then director, and writer. We chatted about her beautiful Uber experience and also discussed the new book she's writing.
- Follow Hazel:
- Twitter - https://twitter.com/TheHazelHayes
- Instagram - https://www.instagram.com/thehazelhayes/
- YouTube - https://www.youtube.com/hazel
- Hazel's BONCA Acceptance Speech https://www.youtube.com/watch?v=AyMFMAq1gMI
- Check out our website! www.nottoodeep.com
- Subscribe to our new YouTube Channel! https://goo.gl/kLBnSu
- This episode is brought to you by our good friends at Squarespace. Please support them for helping keep this show free!
See omnystudio.com/listener for privacy information.