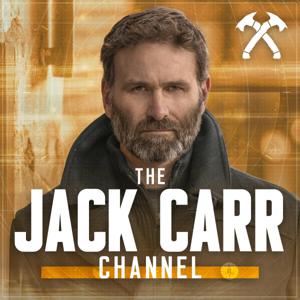 In May of 2011, Mark Owen crossed the Afghanistan-Pakistan border on a mission to capture/kill Osama bin Laden, the leader of al-Qaeda - to decapitate "The Head of the Snake."  But that night in Abbottabad, Pakistan is just a part of Mark's story.
In this special four-part series of Danger Close, Jack sits down for an extended interview with Mark to discuss the story you haven't heard. Starting with Mark's childhood in a remote Alaskan community to his early days in the SEAL Teams to 9/11 and the sustained combat that followed to his selection and training for a team at the highest echelons of special operations, this is Mark Owen unfiltered, candid, and uncensored. Mark would go on to take part in high-profile operations like the mission to rescue Captain Richard Phillips from Somali pirates and the search for Bowe Bergdahl. He would later work his way up a stairwell in a compound in Abbottabad, Pakistan and into a hallway where the most wanted terrorist in the world waited…   But, as Jack and Mark discuss, the aftermath of the raid would not only change the public profile of Naval Special Warfare, it would also alter the course of Mark's life in ways he could have never anticipated.
IRONCLAD and SIG Sauer proudly present, The Head of the Snake: The Killing of UBL, a special Danger Close event.
Mark Owen's books: No Easy Day: The Firsthand Account of the Mission that Killed Osama Bin Laden and No Hero: The Evolution of a Navy SEAL
Sponsors: Today's episode is presented by SIG Sauer.
Today's episode is also brought to you by Black Rifle. Purchase at http://www.blackriflecoffee.com/dangerclose and use code: dangerclose20 at checkout for 20% off your purchase and your first coffee club order!
Part 3: The Raid 
In part three of the Head of the Snake series, Jack and Mark do a deep dive into the raid that killed Osama bin Laden–no matter what you may have seen in the movies, this is a story with details you've likely never heard before. Not only did last minute changes in Washington nearly cause a disaster for Mark and his team, but we also learn the methods used to infiltrate and clear the fortified compound. Jack also learns why the details of Bin Laden's death can tell us so much about his life.