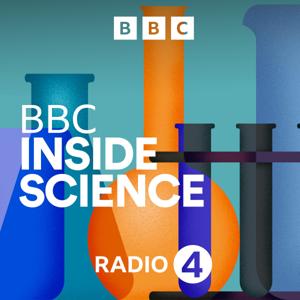 The High Seas make up most of our oceans but belong to no-one and are largely unregulated, leaving them at risk of plunder. UN talks start afresh this week with the aim of protecting the marine biodiversity of these vast swathes of living ocean.
Covid-19 can shrink our brains and lead to cognitive decline, even in mild cases, according to a new study out this week. Professor Gwenaëlle Douaud, who led the research, explains how they used hundreds of brain scans to discover the effects of Covid infection.
A completely different discovery this week was made at the bottom of the sea; we hear how, after 107 years, scientists have finally found The Endurance, the lost shipwreck of Antarctic explorer Sir Ernest Shackleton.
How might the Russian invasion of Ukraine affect international space exploration? After a Twitter spat between a former NASA astronaut and the Russian space chief, we're joined by BBC science correspondent Jonathan Amos and BBC Russian's Nikolay Voronin to discuss how science in Russia and the rest of the world may be impacted by the current conflict.
And finally, the stunning discovery of a 330 million-year-old vampyropod fossil, the earliest known relative of modern-day octopuses and vampire squids, gives us an opportunity to imagine the world it inhabited, a third of a billion years ago.