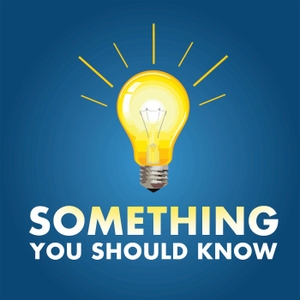 Do you ever eavesdrop? Be honest now. The fact is we almost all do – it is human nature and once served an important purpose. This episode begins with a discussion on eavesdropping and snooping and why we mostly all do it. (John L. Locke author of Eavesdropping (https://amzn.to/2O7an63) 
When you hear the typical advice on managing your money it is to stopping spending – cut back – no more lattes. Well my first guest today has radically different advice on managing your money that will not only allow you to live a life you enjoy but can actually make you rich – and still allow you to have your morning coffee without guilt. Listen as I speak with Ramit Sethi, author of the wildly popular book I Will Teach You To Be Rich (https://amzn.to/2A7GqKG) which recently came out in a new revised, second edition.
You may not give a lot of thought to your email subject lines – but they have an enormous impact on whether people read and/or respond to the email. I'll tell you which common subject lines are golden and which ones are deadly. https://www.yesware.com/blog/best-email-subject-lines/
You probably don't give a lot of thought to your clothes – you just wear them. However, there are some real concerns and problems in the clothing industry according Dana Thomas. For example, millions of garments are thrown away having never been worn by anyone. And wait until you hear about polyester! Dana is a writer who has served as cultural and fashion correspondent for Newsweek, contributor to the New York Times Style section and she is the author of a book called Fashionopolis: The Price of Fast Fashion and the Future of Clothes (https://amzn.to/2PXFgMr).
This Week's Sponsors
-Simplisafe. For free shipping and a money-back guarantee, go to www.Simplisafe.com/something
-Capterra. To find the best software for your business for free go to www.Capterra.com/something
-Proactiv. Go to www.Proactiv.com/SOMETHING and with your order, you'lll also receive Proactiv's "On the Go Bag" (close to a $100 value!) PLUS FREE SHIPPING & a 60 Day Money Back Guarantee!