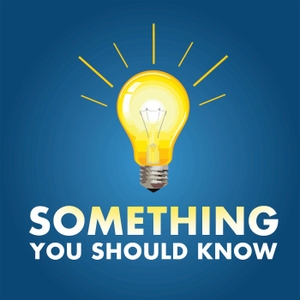 How to Kill a Good Idea (and Why You Shouldn't) & Fighting Humans' Deadliest Predator
08.08.2019 - By Something You Should Know
Why do people have nightmares? Do they serve a purpose? This episode begins with some fascinating facts about nightmares and the people who have them. https://www.prevention.com/health/g20516173/6-creepy-things-you-never-knew-about-your-nightmares/
Where do good ideas come from? Good ideas typically blossom in environments that encourage people to express their ideas. Yet we often shoot down people's ideas before they have a chance to develop. One place that does NOT happens is in improv theater. That's where someone throws out an idea and everyone adds to it to see if they can make it interesting or funny. And there may be a real lesson there for the rest of us according to Norm LaViolette an improv performer, founder of Improv Asylum in Boston and author of a book called The Art of Making it Up: Using the Principles of IMPROV to Become an Unstoppable Force (https://amzn.to/2YLvegE). Norm consults major corporations on how to use the skills of improv to nurture great ideas and he joins me to share his strategies with you.
I know I've heard the advice that if you fake a smile that it can actually make you feel better. Or could it be that faking a smile when you don't feel happy can actually make you feel worse? Listen and find out what the research says. http://www.eurekalert.org/pub_releases/2011-02/msu-sfa022211.php
You probably wouldn't have guessed off the top of your head that mosquitoes are our deadliest predator - but they are according to Tim Winegard, a professor of history and political science at Colorado Mesa University and author of the book The Mosquito:A Human History of Our Deadliest Predator (https://amzn.to/31pWnHV). Tim joins me to offer a fascinating explanation of how the mosquito has killed more people and changed the course of history in ways you never knew.