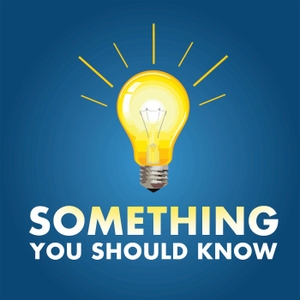 If you take your own bags to the grocery store, there may be an unintended health consequence – and it's not good. This episode begins by revealing what happens to some people who use reusable grocery bags. https://grist.org/food/are-your-reusable-grocery-bags-making-you-fat/
How you drive has a real impact on the flow of traffic. Tom Vanderbilt, author of the book Traffic: Why We Drive the Way We Do and What It Says About Us (https://amzn.to/2XTgPDL) joins me to explain why traffic flows the way it does, why it sometimes stops for no reason and how your driving affects other drivers. He also reveals what we can all do to make traffic work better.
What's the best way to get ketchup out of the bottle? Everyone seems to have their own technique. However, the people at Heinz ketchup created a secret little way that works if you know what to look for. I'll explain their method which actually works on any ketchup bottle. https://www.today.com/food/how-get-ketchup-out-bottle-trick-heinz-57-t118061
Some people are just more likable than others. And there are some simple strategies anyone can use to make themselves more likable. Michelle Tillis Lederman author of the book The 11 Laws of Likability (https://amzn.to/2LwUoxn) is here to explain what makes someone likable and how anyone can improve their likability.
This Week's Sponsors
-Native Deodorant. For 20% off your first purchase go to www.nativedeodorant.com and use the promo code SYSK at checkout 
-Grove. Get a 3-piece cleaning set from Mrs. Meyer's spring scents, a free 60-day VIP membership, and a surprise bonus gift just for you when you sign up and place an order of $20 or more at www.grove.co/something
-Linked In Jobs. Get $50 off your first job post at www.LinkedIn.com/podcast
-Proactiv. Go to www.Proactiv.com/SOMETHING and with your order, you'lll also receive Proactiv's "On the Go Bag" (close to a $100 value!) PLUS FREE SHIPPING & a 60 Day Money Back Guarantee!
-Embark DNA Kit. Go to www.EmbarkVet.com and use Promo code SOMETHING to save 15% off your Dog DNA Test Kit