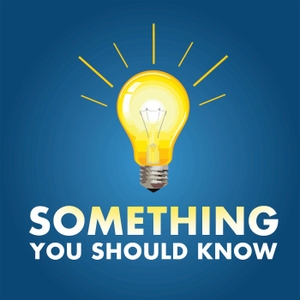 If you want to be more successful and make more money there is one very simple and seemingly unrelated thing you can do that has been proven by looking at the habits of over 30,000 families. This episode begins by revealing what this seemingly magical, money-making act is. https://speeches.byu.edu/talks/arthur-c-brooks_giving-matters-2/
When it comes to good health – medical care is important. However, the kind of person you are and how you treat others is even more important – by a lot! That's according to Kelli Harding, M.D. and assistant clinical professor of psychiatry at Columbia University Irving Medical Center. She is also author of the book The Rabbit Effect: Live Longer Happier and Healthier with the Groundbreaking Science of Kindness (https://amzn.to/2ZLksf1) and she joins me to discuss how social interaction and how kind you are impact how healthy you will be and how long you will live. 
When you walk you swing your arms. You don't have to – but you do. Why? Listen to hear the explanation and discover what burns more calories – swinging your arms when you walk – or not? http://mentalfloss.com/article/63362/why-do-we-swing-our-arms-when-we-walk
Is it okay to be selfish in a relationship? How do you balance your needs with the needs of your partner? Listen to Dr. Jane Greer, a marriage and family therapist and author of the book What About Me? Stop Selfishness from Ruining your Relationship (https://amzn.to/2UKSlI2). She joins me to explain how to deal with the inevitable problem of getting both of your needs met and still be happy.
This Week's Sponsors
-Simplisafe. For free shipping and a money-back guarantee, go to www.Simplisafe.com/something
-Capterra. To find the best software for your business for free go to www.Capterra.com/something