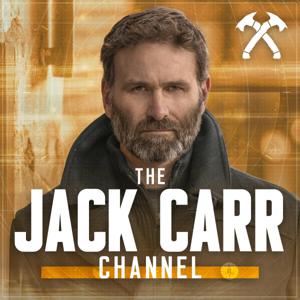 On today's episode of Danger Close, Jack takes a break from interviewing some of the world's most interesting people and sits down to answer some of YOUR questions. 
Dozens of Danger Close listeners submitted questions to Jack about everything from his writing process and The Terminal List series to questions about gear and even the influences that helped shape his life. 
If you want to submit questions for future episodes, be sure to follow @dangerclosepodcast and @jackcarrusa on Instagram and be on the lookout for future listener question posts! 
 
Sponsors:
SIG Sauer: Today's episode is presented by SIG Sauer.
Aimpoint: Today's show is also brought to you by Aimpoint. Go to aimpoint.info/jackcarr and use the offer code jackcarr to get a free signed copy of THE DEVIL'S HAND hardcover with the purchase of any Aimpoint Comp Series or Micro Series optic.