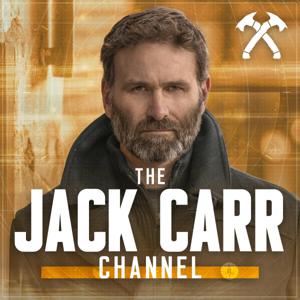 On today's episode of Danger Close, Jack takes a break from interviewing some of the world's most interesting people and sits down to answer more of YOUR questions. 
If you want to submit questions for future episodes, be sure to follow @dangerclosepodcast and @jackcarrusa on Instagram and be on the lookout for future listener question posts! 
 
Sponsors:
Navy Federal Credit Union: Today's episode is presented by Navy Federal Credit Union. Learn more about them at navyfederal.org
Black Rifle Coffee Company: Today's episode is also brought to you by Black Rifle Coffee. Purchase at www.blackriflecoffee.com/dangerclose and use code: Dangerclose20 at checkout for 20% off your purchase and your first coffee club order!
SIG Sauer: This episode is sponsored by SIG Sauer. You can learn more about SIG here.
FEATURED GEAR
Today's featured gear segment is sponsored by SIG Sauer. You can learn more about SIG here.
 
Once an Eagle by Anton Myrer