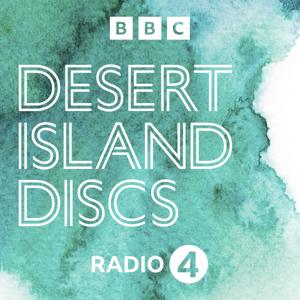 Lauren Laverne's castaway this week is Jacqueline de Rojas, the President of techUK, the body that represents 900 companies in the technology sector. She is Chair of the Board of Digital Leaders, co-Chair of the Institute of Coding and sits on the government's Digital Economy Council.
She was born Jacqueline Yu in Kent to a Chinese father and British mother, and moved to Swindon when her mother left the marriage. Jacqueline did well at school, particularly in languages, and went on to take a degree in European Business Studies, spending the first year of her course in Southern Germany. She is fluent in German and French.
She married after university and, despite dreams of becoming a BBC newsreader, she went to work for a tech recruitment company. After two years she moved to work for her largest client, the software company, Synon, using her German to manage the company's distribution in Germany. She has stayed in the tech industry ever since, primarily working for blue chip software companies. She became Managing Director of Informix in 1999, and her last managing director role was a seven month stint at Sage in 2016.
In 2013 Jacqueline joined the board of techUK, , becoming its President in 2015. A key focus of her tenure has been to make the case for greater diversity in an industry struggling fill the roles that it is creating, particularly in appointing women. She also works as a mentor for a number of organisations and has been an advisor to the Girl Guides since 2016, assisting them in helping to attract girls into STEM subjects.
She was appointed a CBE in 2018 for services to international trade in the technology industry.
BOOK CHOICE: Rebecca by Daphne du Maurier
LUXURY: Saxophone
CASTAWAY'S FAVOURITE: Girl on Fire by Alicia Keys
Presenter: Lauren Laverne
Producer: Cathy Drysdale