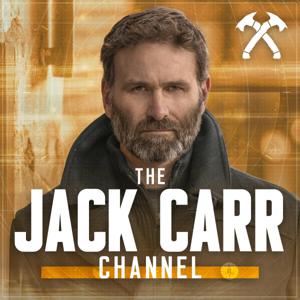 Today's guest is a 30-year law enforcement veteran and a bestselling novelist. 
Marc Cameron is a New York Times bestselling thriller author, a retired Chief Deputy in the U.S. Marshals, a second-degree jiu jitsu black belt, a certified law enforcement scuba diver and man-tracking instructor, and a member of the rural Tactical Tracking Unit for the U.S. Marshals District of Alaska.
Marc has authored five Tom Clancy/Jack Ryan novels including Shadow of the Dragon and Chain of Command. He's also the author of the critically acclaimed Jericho Quinn Thriller Series.
His most recent book Cold Snap, the fourth in his Arliss Cutter series, was released this April.
You can learn more about Marc at marccameronbooks.com. You can also find him on Twitter @MarcCameron1 , Facebook at facebook.com/MarcCameronAuthor , and Instagram at @marccameronbooks 
Sponsors:
Navy Federal Credit Union: Today's episode is presented by Navy Federal Credit Union. Learn more about them at navyfederal.org
Black Rifle Coffee Company: Today's episode is also brought to you by Black Rifle. Purchase at www.blackriflecoffee.com/dangerclose and use code: dangerclose20 at checkout for 20% off your purchase and your first coffee club order!
 
Featured Gear:
Zero Foxtrot:  Today's featured gear segment is brought to you by Zero Foxtrot. Gear up with Zero Foxtrot and use code "JC" at checkout for 20% off your order.
 
D.A.R.K. Angel S.P.E.A.R. Trauma Kit