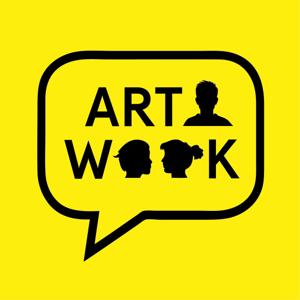 Episode 67 - Maria Stoljar from the podcast Talking with Painters
06.29.2021 - By Art Wank
This week we spoke with Maria Stoljar from Talking with PAinters the arts successful podcast that has been going for 5 years.
Maria is a passionate arts fan and artist who is facinated by the arts in Australia and started her podcast so she could find out more about the artists lives and art.
Maria is a beautiful portrait painter and a big fan of the Archibald art prize - she is regularly filming at the loading dock and in the Art Gallery of NSW.
Maria has done over 140 interviews and we were very grateful for her time and and opportunity to share our love of art.
You can find Maria's podcast on all podcast channels - https://podcasts.apple.com/au/podcast/talking-with-painters/id1144914597
and you can follow her on instagram
https://www.instagram.com/talking_with_painters/?hl=en