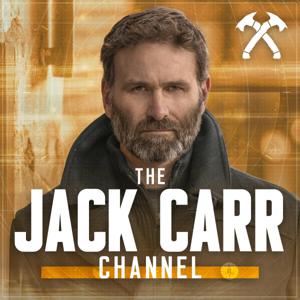 Today's guest on Danger Close is former SAS operator Mark "Billy" Billingham.  
From 1983 to 1991 Billy served in the UK's Parachute Regiment before joining SAS where he was a Mountain Troop specialist conducting operations in Iraq, Afghanistan, South America and Africa. He is a certified SF and Counter Terrorist Sniper Instructor, an Advanced Evasive Driving Instructor, a Combat Survival/RTI Instructor, a Tracking/Jungle Warfare/Navigation Instructor, a Demolition/Sabotage Instructor, a Ski Mountaineering/Rock Climbing/Abseiling/Ice climbing Instructor, a Counter Terrorist Instructor.  He is also a philanthropist and highly sought-after speaker. 
 He is the author of The Hard Way: Adapt, Survive and Win and the new book Call to Kill: The Enemy Is Everywhere. Following his career in the military, Billy served as a personal bodyguard for high-profile clients including Brad Pitt, Angelina Jolie, Sir Michael Caine, Jude Law, Hulk Hogan, Kate Moss, Russell Crowe and Tom Cruise. Since 2015, Billy has been one of the lead instructors on the television series SAS: Who Dares Wins. 
You can learn more about Billy at markbillybillingham.com or follow him on social @billingham22b. 
Featured Gear:   
Ten Thousand Tactical Short   
Ten Thousand Interval Short   
Kevin Aerolite 30 Sleeping Bag   
Boot Campaign x BRCC Altama   
Sponsors:   
SIG Sauer: Today's episode is presented by SIG Sauer.   
Ten Thousand: Today's featured gear segment is brought to you by Ten Thousand. Ten Thousand is offering our listeners 15% of their purchase! Go to tenthousand.cc and enter code DANGERCLOSE15 to receive 15% off.