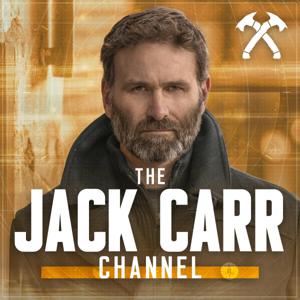 This week, thriller master Mark Greaney returns to Danger Close.  
Mark is the creator of The Gray Man series featuring former CIA operative Court Gentry. A film adaption of The Gray Man is currently in production by Netflix starring Ryan Gosling and Chris Evans. Directed by Anthony and Joe Russo (Captain America: Winter Soldier, Extraction, Avengers: Endgame), it is the highest budget film ever produced by the streaming network.  Mark's latest novel, Sierra Six, is on shelves now!   
"Before he was the Gray Man, Court Gentry was Sierra Six, the junior member of a CIA action team. In their first mission they took out a terrorist leader, at a terrible price. Years have passed. The Gray Man is on a simple mission when he sees a ghost: the long-dead terrorist, but he's remarkably energetic for a dead man. A decade of time hasn't changed the Gray Man. He isn't one to leave a job unfinished or a blood debt unpaid."  
You can follow Mark on Twitter @MarkGreaneyBook and Instagram @markgreaneybooks and learn more about his work at markgreaneybooks.com. 
Sponsors: 
Navy Federal Credit Union: Today's episode is presented by Navy Federal Credit Union. Learn more about them at http://navyfederal.org/
Black Rifle Coffee Company: Today's episode is also brought to you by Black Rifle. Purchase at http://www.blackriflecoffee.com/dangerclose and use code: dangerclose20 at checkout for 20% off your purchase and your first coffee club order!
SIG: This episode is sponsored by SIG Sauer. You can learn more about SIG here: http://bit.ly/SIG-JackCarr
Featured Gear: Ten Thousand: Today's featured gear segment is brought to you by Ten Thousand. Ten Thousand is offering our listeners 15% of their purchase! Go to tenthousand.cc and enter code DANGERCLOSE15 to receive 15% off. 
Vertex Watches 
Naked Infusions Pasta Sauce N
aked Infusions Salsa 
Black Rifle Coffee Beaver Destroyer 
Ball and Buck Upland Jacket 2.0