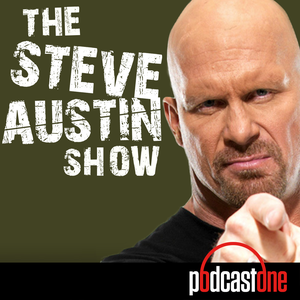 Steve's got MONSTER TRUCK MADNESS (maybe he caught it from Kevin Nash) as he meets up with Gravedigger driver and Monster Jam combatant Brandon Vinson out in the sweltering heat of the Palm Desert. Hear all about the life of a monster truck driver and all the perils and skill involved. The guys also give major props to monster truck legend and WWE Hall of Famer Madusa (aka Alundra Blayze)! REACH OUT AND WRECK SOMEONE!
Create a free account on BetOnline.AG and receive a 50% SIGN UP BONUS just by using the promo code PODCASTONE
Visit Zoro.com/Austin to sign up for Z-mail and get 15% OFF your first order
Save 15% or more with Geico today!