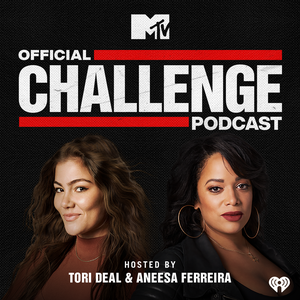 MTV's Official Challenge Podcast
By MTV / iHeartRadio
What's MTV's Official Challenge Podcast about?
MTV's Official Challenge Podcast recaps the brand new season of The Challenge, reliving the drama of today's biggest alliances, frenemies and feuds. This podcast is a deep dive for superfans, taking them behind the scenes like never before. 
 
For the first time ever, we are pulling back the curtain and interviewing producers and insiders who will share secrets of The Challenge. You'll get the inside scoop on how it all goes down, from how stunts are created to what your favorite Challengers eat. Hosts, Tori Deal and Aneesa Ferreira, also spill the tea on everything from what the contenders are doing right now to the social media fallout from the latest episodes.