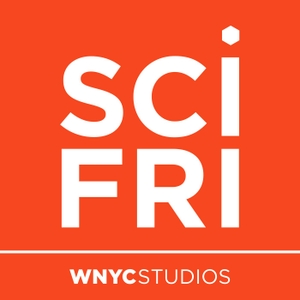 New Horizons Discovery, Science Fair Finalists, Screams. May 17, 2019, Part 2
05.17.2019 - By Science Friday
The most happening New Year's Party of 2019 wasn't at Times Square or Paris—it was in the small town of Laurel, Maryland, halfway between Baltimore and Washington, D.C., at the Johns Hopkins University Applied Physics Lab. There, scientists shared the stage with kids decked out in NASA gear, party hats, and astronaut helmets. They were there to count down not to the new year, but to the New Horizons spacecraft flying by a very distant, very ancient, snowman-shaped object: MU69. Now, the first haul of data about that mysterious object has returned. They reveal that MU69 is one of the reddest objects we've explored in the solar system, built from two skipping-stone-shaped bodies, each the size of small cities. Those details are featured in a cover story in the journal Science. Lead author Alan Stern joins Ira here to talk about it.
This week, more than 1,800 student scientists from 80 countries converged in Phoenix to present their projects for Intel's International Science and Engineering Fair, a competition founded by the Society for Science and the Public. Ira chats with two of the finalists. Colorado high school junior Krithik Ramesh came up with an idea for a real-time virtual tool for surgeons doing spinal surgeries, and Arizona high school freshman Ella Wang, along with her partner Breanna Tang, cooked up an innovative use for waste from soybean food products—enriching depleted farm soils.
When you hear a scream, you automatically perk up. It catches your attention. But scientists are still working to define what exactly makes a scream. People scream when they are scared or happy. It's not just a humans, either—all types of animals scream, from frogs to macaques. Psychologist Harold Gouzoules and his team measured the acoustic properties of a human scream by actually playing screams for people: Screams of fright, screams of excitement, and even a whistle. He joins Ira to talks about the evolutionary basis of screaming and what it can tell us about how human nonverbal communication.