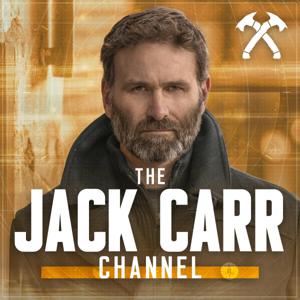 Peter Bergen is an acclaimed journalist, terrorism and national security analyst, and author of the new book, The Rise and Fall of Osama Bin Laden, which examines the life, philosophy, influence, and personal contradictions of the infamous leader of al-Qaeda. Bergen famously interviewed bin Laden in 1997.
Bergen currently serves as the Vice President for Global Studies & Fellows at New America and is New America's director of the International Security and Future of War programs. He is also a national security analyst for CNN and a professor at Arizona State University where he co-directs the Center on the Future of War. 
Bergen is a member of the Homeland Security Experts Group and a fellow at Fordham University's Center on National Security, and serves on the editorial board of one of the leading scholarly journal in the field of counter-terrorism: Studies in Conflict & Terrorism. He has previously taught at the Kennedy School of Government at Harvard University and the School of Advanced International Studies at Johns Hopkins University.
Along with his latest, Bergen has written and edited three New York Times best-selling books, along with four books that have been named among the best non-fiction books of the year by The Washington Post.  He is also an Emmy winning documentary filmmaker. His works include Manhunt: The Ten-Year Search for Bin Laden from 9/11 to Abbottabad, United States of Jihad: Who Are America's Homegrown Terrorists, and How Do We Stop Them?, The Longest War: The Enduring Conflict between America and Al-Qaeda, Trump and His Generals: The Cost of Chaos, Drone Wars: Transforming Conflict, Law, and Policy, and more.
 
You can follow him on Twitter @peterbergencnn 
 
 
Sponsors:
SIG Sauer: Today's episode is presented by SIG Sauer.
Schnee's: When you shop at Schnees.com use the promo code JACK21 for 10% off your next pair of boots
 
Featured Gear:
Makai Metal Works Blades 
Adaptive X Slash Kit (Dynamis Alliance)