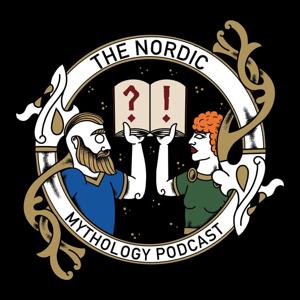 This week we are delighted to have Professor Martin Carver returning as a guest! As you might remember from our 50th Episode Martin is the director of the Sutton Hoo research project, and has written multiple books on the subjects of Vikings and Iron Age England. This time, together with Mathias and Daniel, Martin will be discussing the archaeological excavation of the Pictish monastery of Portmahomack in Scotland. Some one of a kind stories will be shared, and Dan gets so excited he destroys his recording studio… It's complicated.
Get Surfshark VPN at http://Surfshark.deals/NMP - Enter promo code: "NMP '' for 83% off and 3 extra months free!
If you would like to purchase any of Professor Carver's books on Portmahomack, Sutton Hoo, a list of his published titles and where to purchase them can be found at: martincarver.com/publications
Check us out on Instagram at: www.instagram.com/nordicmythologypodcast
And if you like what we do, and would like to be in the audience for live streams of new episodes to ask questions please consider supporting us on Patreon:
www.patreon.com/NordicMythologyPodcast
If you would like to join our bi-weekly Q&A; Episodes in the new year, or get access to our special Story Time episodes covering the saga literature, then all you have to do is join our Patron. Seriously, we would love to have you, the more the merrier!
To check out Dan's company, Horns of Odin, and their wide range of handmade items inspired by Nordic Mythology and the Viking Age. Visit www.hornsofodin.com 
Support the show