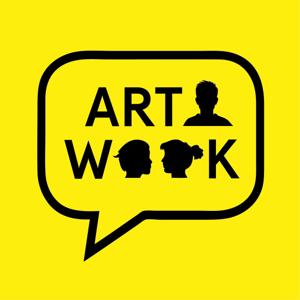 Episode 76 - Ralph Hobbs, Gallery Director of Nanda Hobbs
08.31.2021 - By Art Wank
We interviewed Ralph Hobbs, Gallery Director of Nanda Hobbs in Sydney, a few months ago after the first Sydney lockdown.  It was interesting to hear the changes the gallery had to establish in order to keep going during the first lockdown, using video and online software to continue sales. 
'Nanda\Hobbs is passionate about art, supporting artists, and building collections of the best contemporary art. Our represented artists are some of the most talented in Australia and abroad. We have a diverse exhibition program in our Sydney gallery and we also participate at international art fairs.'
We have interviewed several Nanda Hobbs artists such as Antonia Mrjak, Blak Douglas, and Jody Graham, who all told us about his warm and approachable style. He sounds like the kind of gallerist every artist needs, nurturing, and understanding of how artists work. We also talked to Ralph about how he chooses artists for his gallery and advice for emerging artists and much more.. 
We should also say congratulations because 6 artists from Nanda Hobbs were finalists in the 2021 Archibald and Wynne, whilst Kathrin Longhurst won the Packing Room Prize!
Thanks, Ralph, we really appreciate you taking the time to talk to us, we hope everyone enjoys the chat and learns how galleries work.