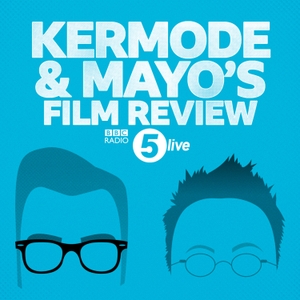 Rosamund Pike joins Simran Hans and Edith Bowman to talk about Radioactive. She also gives some tips for what to watch on Lockdown.

Plus all your essential streaming film reviews including documentary Mike Wallace is here, about the legendary American reporter, Only the Animals, a French film about a woman who goes missing by director Domink Moll and The High Note, which stars Dakota Johnson as a personal assistant and Tracee Ellis Ross is the pop singer for whom she works.
Edith and Simran chat through all the films worth seeing on streaming services, we tell you the best and worst films on subscription-free TV next week and recommend a home entertainment purchase in DVD of the Week, and Hanks for Listening features an inspiring Tom Hanks speech.
00:20:23 Top 10 Swedish Comedies
00:36:38 Mike Wallace Is Here review
00:41:37 Krabi, 2562 review
00:48:48 Lockdown Correspondents
00:55:18 Rosamund Pike interview (Radioactive)
01:11:33 Only The Animals
01:14:04 TV MOVIE OF THE WEEK
01:19:58 The High Note review
01:26:53 Around the World When You Were My Age review
01:31:33 Director of the Week
01:35:34 DVD OF THE WEEK
Download our podcast from the BBC Sounds app.

We welcome your contributions: Email: [email protected] Twitter: @wittertainment