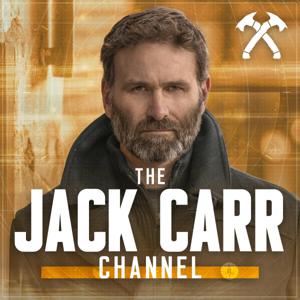 Today's guest on Danger Close is an expert on the Middle East, counterterrorism, and special operations. 
In addition to hundreds of articles on topics related to the Arab-Israeli conflict and international security issues, New York Times bestselling author Samuel Katz is also the former editor of the trade publication Special Operations Report. 
He is the author of more than 20 books, including The Ghost Warriors: Inside Israel's Undercover War Against Suicide Terrorism, No Shadows in the Desert: Murder, Vengeance, and Espionage in the War Against ISIS, Harpoon: Inside The Covert War against International Terrorism's Money Masters, and Beirut Rules: the Murder of a CIA Station Chief and Hezbollah's War 
 
 
Sponsors:
Navy Federal Credit Union: Today's episode is presented by Navy Federal Credit Union. Learn more about them at navyfederal.org
Black Rifle Coffee Company: Today's episode is also brought to you by Black Rifle Coffee. Purchase at www.blackriflecoffee.com/dangerclose and use code: Dangerclose20 at checkout for 20% off your purchase and your first coffee club order!
Featured Gear:
 
Today's gear segment is sponsored by SIG Sauer.
 
Ball and Buck
 
Seaholm Automatic Watch
 
Trained Monkey Scarface
 
Sig Sauer P226
 
Sig Sauer P365
 
Blackpoint Tactical Holsters
 
Surefire XSC WeaponLight
 
Sig Sauer 365 Ammunition