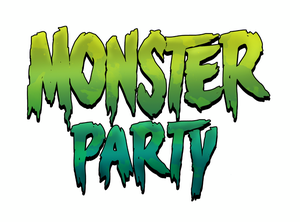 SCI-FI COMEDY!!! With DAVID AVALLONE!
11.08.2019 - By Monster Party
JAMES GONIS, SHAWN SHERIDAN, LARRY STROTHE, and MATT WEINHOLD, all share a deep love for speculative fiction. But making science fiction funny, or even amusing, is apparently not as easy as it looks. The MONSTER PARTY gang gets to the bottom of all this, with an episode featuring the on-the-nose title of... SCI-FI COMEDY!!!
With mega-talented filmmaker, actor, and comic book writer... DAVID AVALLONE! (THE SECRET DIARY OF BETTIE PAGE, DRAWING BLOOD, ELVIRA: MISTRESS OF THE DARK)