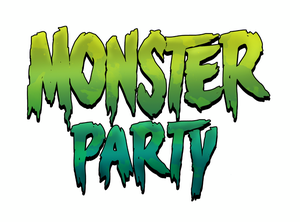 SCI-FI TRAILBLAZERS!!! With C. COURTNEY JOYNER!
08.17.2019 - By Monster Party
JAMES GONIS, SHAWN SHERIDAN, LARRY STROTHE, and MATT WEINHOLD, fire up their cocktail time machine, and take a trip into speculative fiction's past. It's an episode honoring the early architects of wonder, who we like to call... SCI-FI TRAILBLAZERS!!!
Joining us for this journey to the center of excitement, is writer, director, film historian.. C. COURTNEY JOYNER! (NEMO RISING, SHOTGUN, PUPPET MASTER III:TOULON'S REVENGE, PRISON, TRANCERS III, CLASS OF 1999, DOCTOR MORDRID, LURKING FEAR)