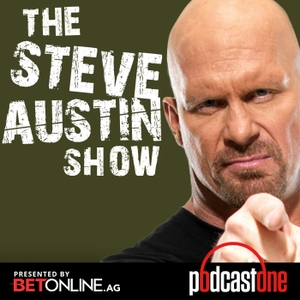 WWE Hall of Famer Scott Hall makes an appearance in this classic episode as he opens up to Steve about his early career in the AWA, stopping off in Japan and Germany, how the Razor Ramon character came to be and how he invented the Crucifix Powerbomb. All that plus Scott's thoughts on the infamous MSG Curtain Call, training his son Cody to wrestle and a ton more!
Visit Zoro.com/Austin to sign up for Z-mail and get 15% OFF your first order
Create a free account on BetOnline.AG and receive a 50% SIGN UP BONUS just by using the promo code PODCASTONE
Save 15% or more with Geico today!