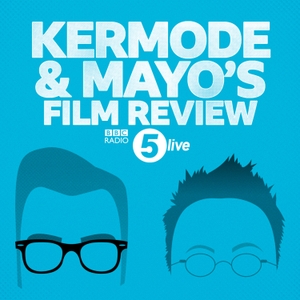 Mark and Simon are joined by Simon Pegg who talks about his movie Lost Transmissions.

Plus all your essential streaming film reviews including Eurovision Song COntest: The Story of Fire Saga, starring Will Ferrell and Rachel Rachel McAdams as Iceland's entry to the EBU pop competition and Fanny Lye Deliver'd, about a 17th century puritan woman who learns to transcend her oppressive marriage and discover a new world of possibility.
Mark and Simon chat through all the films worth seeing on streaming services, we tell you the best and worst films on subscription-free TV next week and recommend a home entertainment purchase in DVD of the Week, and Hanks for Listening features an inspiring Tom Hanks speech, plus we count down the best hiking and trekking movies.
00:35:08 Top 10 - films that take their plot from a Shakespeare play
00:49:56 The Girl with a Bracelet
00:53:19 Lockdown Correspondents
00:58:22 Ride Like A Girl
01:03:05 Simon Pegg interview
01:18:41 Irresistible
01:25:32 Fanny Lye Deliver'd
01:29:56 TV MOVIES OF THE WEEK
01:34:59 Eurovision Song Contest: The Story of Fire Saga
01:39:54 On The Record
01:41:36 Last ever Hanks for Listening
01:44:19 DVD OF THE WEEK
Download our podcast from the BBC Snouds app.

We welcome your contributions: Email: [email protected] Twitter: @wittertainment