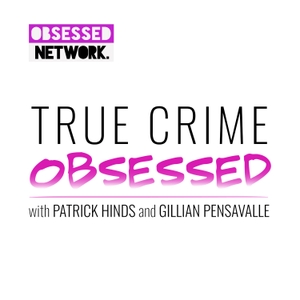 Their crimes resemble high-octane Hollywood action movies: a sports car speeds through a Dubai shopping mall, crashing into the windows of a Graff jewelry store. Masked, gun-wielding men jump out of the car and stuff fistfuls of diamonds into their satchels before screeching off. In London, they took all of three minutes to make off with $30 million in diamonds. Dubbed the Pink Panthers, they're captured - on surveillance tapes that record their astonishing lightning strikes with hypnotic accuracy. We see the tapes and we meet the thieves and hear about their heists in their own words.
LOOKING FOR MORE TCO? WHO COULD BLAME YOU! Join our Patreon fam (https://www.patreon.com/TrueCrimeObsessed) and instantly get over 80 FULL BONUS episodes to BINGE RIGHT NOW! Including our episode-by-episode coverage of "Serial," "The Jinx," "Making A Murderer," "The Staircase," "Lorena," "The Disappearance of Madeleine McCann" and so many more! You can also get ad-free versions of our regular episodes! JOIN HERE! (https://www.patreon.com/TrueCrimeObsessed)
SEE US LIVE IN TORONTO! (https://www.jfl42.com/act/true-crime-obsessed/)
SEE US LIVE IN NEW YORK (https://www.eventbrite.com/e/true-crime-obsessed-with-missing-maura-murray-tickets-64366112776) WITH TIM, LANCE, AND MAGGIE. WE'RE TALKING ALLLLLLLL ABOUT THE MAURA MURRAY CASE!