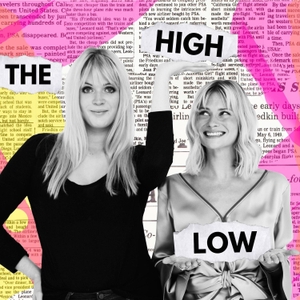 Soft Ghosting, Driving Lessons & An Author Special with Louise Callaghan on The Zookeeper That Defied ISIS
10.31.2019 - By The High Low
We've got facts about sloths, sea turtles and rats that drive cars. We also discuss the new terms we've learned this week - 'soft ghosting' and 'gradualism' - and Harvey Weinstein's appearance at a showcase for emerging comics.
Our author special today is with award-wining journalist and The Sunday Times Middle East correspondent, Louise Callaghan, who has written a tender, funny and impactful book, Father of Lions, about the zookeeper of Mosul who kept his animals alive through the ISIS occupation of 2014-2017. We discuss the nuances of radicalism, what the west is getting wrong with the dialogue around ISIS brides and the reality of working in a warzone. What is daily life like when you're on the frontline? How do you decompress?
E-mail [email protected]
[email protected]
Links
Postmark collaboration with The Miscarriage Association https://postmarkonline.co.uk/miscarriage-association-cards
Father of Lions, by Louise Callaghan https://www.waterstones.com/book/father-of-lions/louise-callaghan/9781789540765
The Examined Life, by Stephen Grosz https://www.waterstones.com/book/the-examined-life/stephen-grosz/9780099549031
Suzanne Moore on Deborah Orr: 
https://www.theguardian.com/commentisfree/2019/oct/22/deborah-orr-true-editor-writer-friend-broke-conventions
Sophie Heawood on ageing: 
https://www.standard.co.uk/lifestyle/esmagazine/sophie-heawood-confronts-the-reality-of-growing-older-a4268066.html
Alain de Botton on philosophical concepts of failure, on Elizabeth's Day How To Fail podcast https://howtofail.podbean.com/e/how-to-fail-alain-de-botton/
Fortunately with Fi and Jane: 
https://podcasts.apple.com/gb/podcast/fortunately-with-fi-and-jane/id1220808096?i=1000454885674
 See acast.com/privacy for privacy and opt-out information.