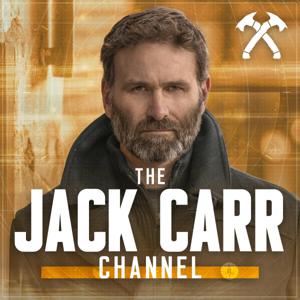 Today's guest on Danger Close is an author, a Pulitzer Prize-winning film critic, a United States Army veteran, and an acclaimed journalist.
After graduating from Northwestern University's journalism school, Stephen Hunter served in The Old Guard (3rd Infantry Regiment), while also writing for the Pentagon News military newspaper. He went on to have a distinguished career in film criticism and writing.
During his time as a film critic for The Washington Post, Stephen won both the American Society of Newspaper Editors Distinguished Writing Award and the Pulitzer Prize for Criticism.
Stephen has written more than 20 novels, including the Bob Lee Swagger series, the Earl Swagger series, the Ray Cruz series, as well as other works of fiction, non-fiction, and short stories. 
His latest novel, Targeted (Bob Lee Swagger Novel Book 12), is on shelves now! 
Sponsors:
Navy Federal Credit Union: Today's episode is presented by Navy Federal Credit Union. Learn more about them at navyfederal.org
Black Rifle Coffee Company: Today's episode is also brought to you by Black Rifle Coffee. Purchase at www.blackriflecoffee.com/dangerclose and use code: Dangerclose20 at checkout for 20% off your purchase and your first coffee club order!
SIG Sauer: This episode is sponsored by SIG Sauer. You can learn more about SIG here.
Featured Gear:
Today's gear segment is brought to you by Paleo Valley, the maker of 100% grass fed and grass finished beef sticks. Enter code DANGERCLOSE15 at checkout for 15% off your order at paleovalley.com.
 
SIG Sauer Binoculars
Born Primitive Apparel  
Ironclad Whiskey
George Washington Straight Rye Whiskey