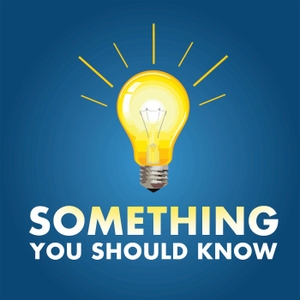 SYSK Choice: How to Be More Powerful & Fascinating Facts from the "Google Earth" of Health
09.28.2019 - By Something You Should Know
Is there such a thing as the best seat in the house at a movie theater? Yes according to the people who design them. Listen to discover where to sit the next time you go to the movies. https://lifehacker.com/the-best-seat-in-the-movie-theater-according-to-the-en-1788123971
What makes a powerful person – powerful? That's a fascinating question. And when you understand the answer, you too can be more powerful. That's according to Dacher Keltner, professor of psychology at UC Berkley and author of The Power Paradox (https://amzn.to/2l9nabN). Listen as Dacher explains how to acquire power and how to avoid the power paradox which will steal your power away if you are not careful.
With all the health information floating around – how do you know what to believe? Well, there was a definitive study on global health that looked at a lot of other studies and really determined what is and is not important to your health. Jeremy Smith author of the book Epic Measures: One Doctor. Seven Million Patients (https://amzn.to/2lD2Qjw) digs deep into the data and offers you some very practical suggestions on staying healthy. Jeremy joins me to reveal some of the interesting things he discovered. 
Also in this episode some simple ways to help reduce stress. And I bet you haven't heard of most of them before.