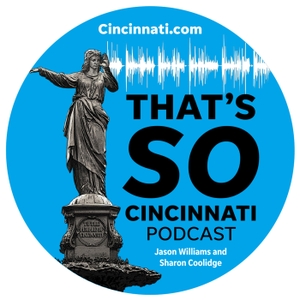 9: That's So Cincinnati: The Banks unity, slamming the door on slumlords, new name/same old arena, chili survey
11.06.2019 - By That's So Cincinnati
Cincinnati City Councilman Greg Landsman came bearing news on That's So Cincinnati podcast this week, saying Mayor John Cranley and Commissioner Todd Portune had brokered a deal on The Banks.
Landsman also discussed: 
The future of The Banks Joint Steering Committee
City-county relations
His legislation to help prevent evictions
And his assessment of Council nearly halfway into his first term
Also on this week's episode, That's So Cincinnati co-hosts Jason Williams and Sharon Coolidge talk about how the renaming of the city's riverfront arena should catch political leaders' attention to push for building a new downtown arena.
Team TSC also preview's Enquirer food critic Polly Campbell's upcoming survey on Cincinnati-style chili.