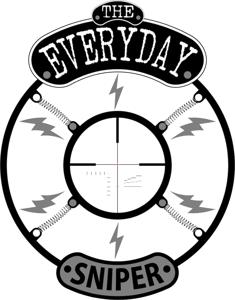 The Everyday Sniper Podcast: CR2 Shooting Solutions Chris Roberts Talks Marksmanship
01.25.2021 - By The Everyday Sniper
The Everyday Sniper Podcast: CR2 Shooting Solutions Chris Roberts Talks Marksmanship
If these episodes don't make you think about your marksmanship nothing will. I have Chris Roberts on the phone, 1/2 of CR2 Shooting Solutions.  
I will doing a class with Cr2 down in Texas this year, so listen up for details.
There are a lot of variables in our approach to shooting targets.  We can look at it from a competition setting or a field endeavor, how we approach the shot should be very similar. 
The question of a standard comes up a lot. 3 shot groups or 5 shot groups which is the standard and why?  Stuff like that, where each questions opens up another path with more questions. 
It's a great conversation with Chris I think you will enjoy it. 
Thanks for listening to the Everyday Sniper Podcast, thanks for sharing the EDS and thanks for commenting in the App.