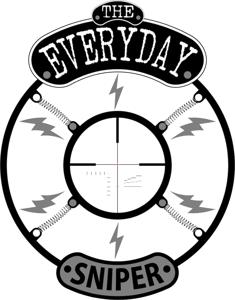 The Everyday Sniper Podcast, Knowledge Bomb Edition: Joel Wise
05.24.2022 - By The Everyday Sniper
The Everyday Sniper Podcast, Knowledge Bomb Edition: Joel Wise 
Welcome to the everyday sniper podcast, in this episode Joel Wise from the Precision Rifle Network (PRN) stopped by the house in Colorado for a visit, 
Joel was attending a Competition Train Up with Brian Whalen in New Mexico and on his way through he stopped by for a visit. 
We talk the Brian Whalen Class, the Difference between competitions out west versus back east.  He breaks down the difference.  
We talk the new Sig 10K Laser Rangefinder Binos, and our current projects in the works.  All great stuff. 
Thanks to Joel from the Precision Rifle Network for stopping by. thanks to everyone for listening, sharing, commenting and being a part of the Everyday Sniper Podcast, 
Cheers All, 
Lowlight