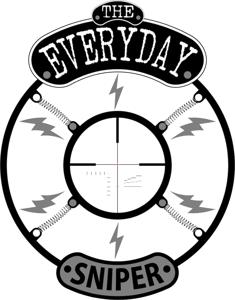 The Everyday Sniper Podcast: Knowledge Bomb Editions : Tools to Talk About
02.02.2022 - By The Everyday Sniper
The Everyday Sniper Podcast: Knowledge Bomb Editions: Tools to Talk About 
We have a process, we have tools in the toolbox that help us execute the shot process. Some people have easy tools and some people have overly complicated ones.  For the Shooter, our goal is to solve the problem in the quickest, easiest way available at the moment.  We need to be faster than the situation warrants, and as accurate as possible. 
Dry Fire is a tool, we use dry fire to build positive neural pathways that help us execute the task without overthinking it.  The mind knows we want the body to follow. 
If A is the beginning of our precision rifle journey and C is the culmination of our efforts, how much work do we need to put in so we can travel from A to C?  While each person and situation is different, we can create methods to help guide us on our journey.
This is a journey, it's progress and progress does not stop just because you made it to the finish line one time, every day on Earth creates a new goal.  Don't let your goals pass you by, 
Thanks for listening, thanks for sharing, thanks for being a part of the Everyday Sniper Podcast. 
Sniper's Hide is getting a makeover we'll be back soon