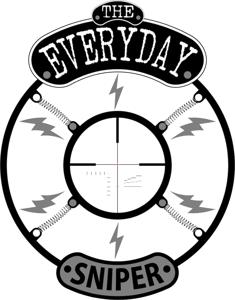 The Everyday Sniper Podcast:Clint Sharp & Carl Taylor of the RTC
06.21.2021 - By The Everyday Sniper
The Everyday Sniper Podcast:Clint Sharp & Carl Taylor of the RTC
I am in Colville Washington with Clint Sharp and Carl Taylor of the Rifleman's Team Challenge. They host the Sniper's Hide Cup up here each June since 2016.  
Long time coming, Carl and Clint talk about the precision rifle competition scene in the Northwestern portion of the United States.  The RTC is series of matches that cover the Northwestern area and continues to expand East. 
Carl, the owner of In Motion Targets, a Moving Target system used worldwide gives his philosophy on precision rifle competition shooting. The matches hosted by Carl Taylor are some of the most challenging yet practical matches you will find anywhere which is why he hosts the CUP. 
It's a fast, fun and educational podcast, worthy of the listen 
Thanks to everyone from Competitors to Range Officers for hosting the match,  it was a ton of fun. Pictures will be coming to sniper's hide website soon.
Thanks for listening, sharing and commenting