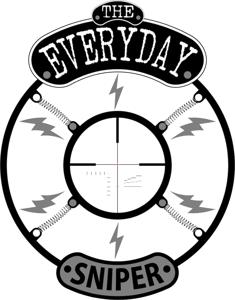 The Everyday Sniper Podcast:Knowledge Bomb Edition: Balance the Equation
04.03.2022 - By The Everyday Sniper
The Everyday Sniper Podcast:Knowledge Bomb Edition: Balance the Equation
Balance is important in life, after all without balance we will all fall down.  But balancing work, life, family, and even your shooting events is critical.  I like balance. 
For me, I return to center by taking the off season to reflect. I spent time exploring, experimenting, and most important, unplugging.   We need to take a step back every so often in order to put things back into perspective.  
The Precision Rifle leagues need to do that too.  I know Pawnee locally reset their dates, times and stages to keep things fresh.  People are moving west to find new challenges as they mastered all the stuff back east.  
How are you challenging yourself ?  What will you change in the 2022 shooting season ?
These are important questions to ask.  Thinking outside the box every now and then is key to your mental health. Don't be change things up, especially if you feel you reached that plateau in journey. We want to constantly grow and if the landscape looks flat, you need to move. 
Quick Episode to get the juices flowing.  So thanks for listening, sharing and being a part of the Everyday Sniper Podcast.   But sure to stop by Sniper's Hide too while you're at it.