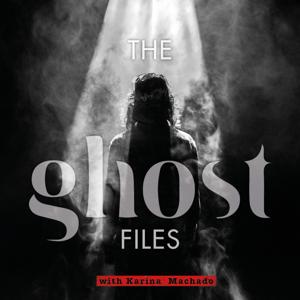 The Ghost Files
By Pacific Podcast Network
What's The Ghost Files about?
Are you ready to open The Ghost Files? Karina Machado – author of Spirit Sisters and Love Never Dies – has spent a lifetime listening to real people's real stories of spooky encounters. Now, tune in to The Ghost Files podcast every week as Karina brings you a spine-tingling conversation with an everyday person who's had a brush with something out of this world – from chilling apparitions, to mysterious signs from beyond, visits from late loved ones, and much more, these moments are inexplicable and compelling. The people opening up about their experiences could be your neighbour, hairdresser or the mum at the school gate … because, after all, everyone's got a story. Subscribe to The Ghost Files for your weekly fix of all new stories of the unexplained.
Do you have a story to share? Email Karina at [email protected] Hosted on Acast. See acast.com/privacy for more information.