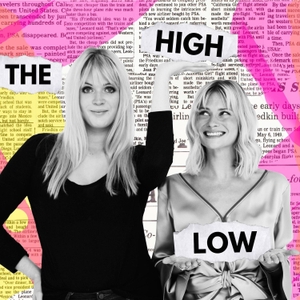 The Glastonbury That Never Was; & Ruby Tandoh on The Art of Quitting
06.30.2020 - By The High Low
Wishing you were at Glastonbury? Get stuck into Zing Tseng's piece, instead. Ruby Tandoh reads us an excerpt of her beautiful piece on quitting, and we discuss why quitting is not just a physical act - but a state of mind. Also today: a Doll's Polls on first date turn-offs (verdict: most of them are unavoidable), a hilarious analysis by Diyora Shadijanova of what Gen Z'ers really think about millennials (verdict: old and boring), plus a great primer on white privilege by Robin DiAngelo and Channel 4's documentary, The School That Tried To End Racism. 
E-mail [email protected]
Tweet @thehighlowshow
Shop thehighlowshop.com - 100% profits go to charity (50% Show Racism The Red Card, 50% Women's Aid)
Links
Zing Tseng on festivals for Vice https://www.vice.com/amp/en_uk/article/4ayagj/what-i-miss-festivals-glastonbury
Ruby Tandoh on the art of quitting for WePresent https://wepresent.wetransfer.com/story/work-sucks-i-know-ruby-tandoh/
Eat Up, by Ruby Tandoh
What Gen Z'ers think about millennials, by Diyora Shadijanova https://www.vice.com/en_uk/article/4ay3gw/what-gen-z-thinks-of-millennials?
Why "I'm not racist" is only half the story, by Robin DiAngelo https://www.youtube.com/watch?v=kzLT54QjclA&feature;=emb_title  
The School That Tried To End Racism, on Channel 4od
Oprah's SuperSoul Conversations: Ellen DeGeneres Comes Out https://podcasts.apple.com/gb/podcast/ellen-degeneres-comes-out/id1264843400?i=1000475900203
Desert Island Discs - Chili Bouchier https://www.bbc.co.uk/sounds/play/p0093nxc  
The Great Godden, by Meg Rosoff
 See acast.com/privacy for privacy and opt-out information.