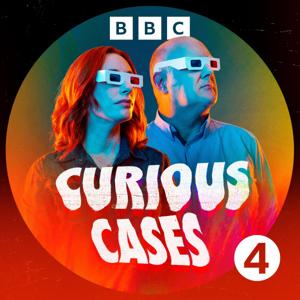 How do guide dogs know where they're going? It's not like their handler whispers in their ear and asks to go to the pharmacy, maybe the toothpaste aisle. So how does it work? asks Charlotte, aged 42.
Dogs and humans have gone paw in hand for thousands of years. Historic and genetic evidence shows we've shaped each other's existence over millennia. But dogs were only first trained as guides for blind people in the UK 90 years ago. What's the biology behind this extraordinary partnership? Hannah heads to Guide Dogs UK's training school in Royal Leamington Spa. She meets up with expert Graham Kensett to find out what it takes to make a guide dog from nose to tail, starting from before birth and following the life course through to retirement.
Hannah also meets the delightful Wendy and Wilmott, a German shepherd and a retriever cross. Despite both still growing into their ears, they show her their already extraordinary skill set, from tackling obstacle courses to safely crossing roads. Cool, calm, patient, unflappable: Guide dogs are the astronauts of the canine world. But, as trainer Jenna explains, it's all in the partnership with the owner, who needs to do plenty of work in terms of training and learning routes to journey in harmony with their furry guide.
Richard Lane has owned guide dogs for over 25 years, and confirms this first hand. He reveals just how he gets to the toothpaste aisle, and tells Adam how at its peak a partnership can navigate London Waterloo station better than some sighted people, even at rush hour. Richard also explains how deeply felt the bond that forms between owner and dog is, and describes the hardest part of guide dog ownership: Letting go at the end.
Presenters: Hannah Fry & Adam Rutherford
Producer: Jen Whyntie
A BBC Audio Science Unit production for BBC Radio 4