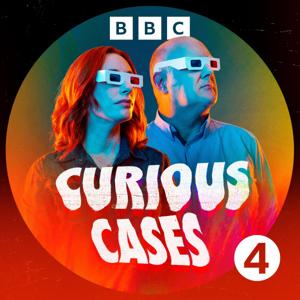 The doctors put mosquitoes on trial, as listener Cathy in the UK asks, 'What is the point of mosquitoes?' in response to our show about wasps.
Mosquitoes have undeniably played a role in killing millions of people. Malaria is the single biggest cause of death in human history. But Erica McAlister, senior curator of flies and fleas at the UK's Natural History Museum, reveals that not all mosquitoes are interested in biting us for a blood meal, or are involved in transmitting disease. Only the females of about 10 species are the most problematic for humanity, from around 3600 true species of mosquito. Limited research indicates that many play important roles in ecosystems, for example as pollinators on land and as food sources during their larval stage in aquatic environments.
Nonetheless, those roughly 10 species cause devastating disease. Kate Jones' research at University College London examines the interface of ecology and human health. Malaria and dengue fever alone cause over 300 million infections annually. And there are many more diseases transmitted by mosquitoes: Zika, West Nile fever, Yellow fever, Japanese encephalitis – the list goes on, and with urbanisation and climate change, the picture is constantly changing.
So what can be done? Should we try to annihilate the disease-carrying species? Insecticide use has historic and ongoing controversy, as the difficulties of needing to stop deaths in the short term risks longer term environmental damage, with unforeseen and possibly greater consequences for humanity. So Adam turns to new, genetic technology with zoologist Matthew Cobb. Can and should we modify mosquitoes to wipe themselves out, by wrecking local populations with sterile males, or use a technique called a gene drive to perpetuate debilitation through generations? Or could life find a way to evolve past our attempts at control, and cause greater problems? The doctors deliberate and try to decide a verdict on mosquitoes' fate.
Presenters: Hannah Fry & Adam Rutherford
Producer: Jen Whyntie
A BBC Audio Science Unit production for BBC Radio 4