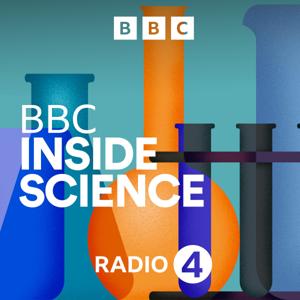 Why was the blast from the Hunga-Tonga-Hunga-Ha'apai volcano so explosive? Where are we on the global climatic thermostat? And how you can get involved in the Big Repair Project.
Gaia Vince speaks with Auckland University volcanologist Prof Shane Cronin, one of the few human beings to have visited the now-disappeared volcanic land bridge that stretched until last week between the islands of Hunga-Tonga and Hunga-Ha'apai. It was destroyed in the disastrous eruption of the volcano beneath it last week that has wrought such devastation to the nation of Tonga, and whose effects were felt in the Americas and detectable all around the world. Why was this submarine eruption quite so explosive, given that the eruption itself was not one of the biggest or longest in living memory?
Previous eruptions - notably Mount Pinatubo in the Philippines in 1991 - released huge amounts of particles and sulphates into the stratosphere such that they had a cooling effect on the atmosphere globally, lasting 2-3 years. Prof Richard Betts, Head of Climate Impacts at the UKs Met Office tells Gaia how current estimates of the recent eruption's emissions suggest it will not have such an affect, their being around ten times less than the 1991 event.
Richard was one of the contributors to the UK Government's Climate Risk Assessment 2022 which was published this week. He describes to Gaia some of the modelling that went into it, and the urgency of cutting CO2 and similar emissions it describes.
Last year Prof Mark Miodownik, head of the Institute of Making at UCL made a series for Radio 4 called Dare to Repair, looking at the vanishing art and practice of repairing our old and malfunctioning consumer devices, rather than binning them and buying new ones as most of us do these days.
At the end of 2021 Mark, together with representatives from manufacturers, consumers, and other groups, took part in a round-table meeting to discuss possible challenges and measures to increase the so-called Right to Repair, towards building a circular economy in the UK for recycling plastic and metals. In this week's show he launches a new citizen science project aimed at gathering granular data on UK citizens views and practices when it comes to "disposable" electronic devices. To take part in The Big Repair Project, to record successes and failures, even to share how impossible it can be sometimes to change a battery, follow the link on the BBC Inside Science homepage.
Presenter Gaia Vince
Producer Alex Mansfield
Assistant Producer Emily Bird
Made in Association with The Open University