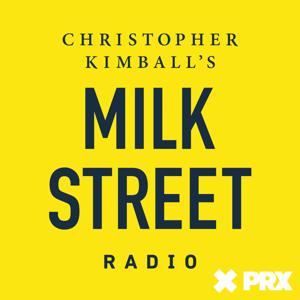 J. Kenji López-Alt gives us a lesson on Wok 101 and reveals the science behind great stir-fry. Plus, Cheryl Day joins Christopher Kimball to tackle your baking questions about everything from powdered milk to cardamom buns; cookbook author Chelsea Monroe-Cassel explores the food of "Game of Thrones" and "Star Wars"; and we visit Morocco's communal bakeries to learn an all-purpose flatbread recipe.
Get this week's recipe for Moroccan Flatbreads: https://www.177milkstreet.com/recipes/moroccan-flatbreads-khobz
We want to hear your culinary tips! Share your cooking hacks, secret ingredients or unexpected techniques with us for a chance to hear yourself on Milk Street Radio! Here's how: https://www.177milkstreet.com/radiotips Hosted on Acast. See acast.com/privacy for more information.