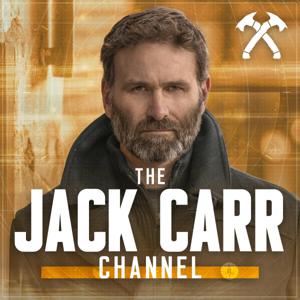 Note: This episode of Danger Close with Jack Carr first aired on March 25, 2021 in Season 1.  
On this episode of Danger Close, Jack interviews a legendary figure in the tactical community: Thunder Ranch founder Clint Smith.
Clint is the President and Director of Thunder Ranch, a 900-acre firearm training facility in Southern Oregon. 
Clint is a Marine Corps veteran who served two infantry and Combined Action Platoon tours in Vietnam. His experience also includes seven years as a police officer where he served as head of the Firearms Training Division, as a S.W.A.T. Team member, and as a precision rifleman.
He is the author of the books Urban Rifle: 45 Years of Teaching and Training and Urban Rifle 2: Close Combat Conflict Resolution.
During their conversation, recorded at Thunder Ranch, Clint opens up about entering the Marine Corps and serving in Vietnam, as well as tactical insights, and a lot more. 
More about Clint Smith: https://thunderranchinc.com/the-founders/
More about Thunder Ranch: https://thunderranchinc.com/
Follow Thunder Ranch: @thunderranchinc
 
Sponsors:
Navy Federal Credit Union: Today's episode is presented by Navy Federal Credit Union. Learn more about them at navyfederal.org
Black Rifle Coffee Company: Today's episode is also brought to you by Black Rifle. Purchase at www.blackriflecoffee.com/dangerclose and use code: dangerclose20 at checkout for 20% off your purchase and your first coffee club order!
FEATURED GEAR
SIG: Today's featured gear segment is brought to you by SIG Sauer. You can learn more about SIG here.
 
Terminal List (re-print)
Best Defense Foundation
SIG P320-XTEN
Double Tap 10mm Ammunition