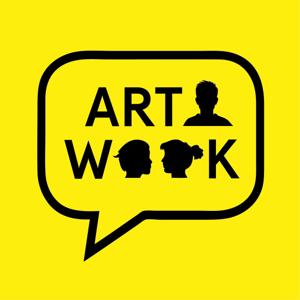 Episode 126 - Wendy Sharpe!!!!!!, one of Australia's most acclaimed artists
09.13.2022 - By Art Wank
Wendy Sharpe needs no introduction, but here's one anyway!!
'Wendy Sharpe is one of Australia's most acclaimed artists, she lives and works in Sydney and Paris. She has been awarded The Sulman Prize, two Travelling Scholarships, The Portia Geach Memorial Award (twice), The Archibald Prize, and many others. She has been a finalist in The Sulman Prize thirteen times, and The Archibald Prize eight times. She has held over 65 solo exhibitions around Australia and internationally.'
We talked to Wendy in her fantastic studio in Sydney, surrounded by all her paintings and drawings. Our conversation was so interesting, covering Wendy's career, her upcoming book with author Kate Forsyth , how to find your own voice in your artwork, and much more....
Thanks so much, Wendy, we loved meeting you!