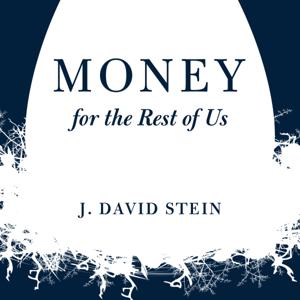 What can we do to prepare if the Russian-Ukraine war gets even worse?
Topics covered include:How risk and uncertainty differ as does how we manage themWhat we can learn from Ukraine and Russian citizens on dealing with uncertaintyWhat will be the financial impact of the sanctions against Russia and the ruble collapseWhy and how we should all prepare for potential cyberattacksWhy now is the time to make sure you have an appropriate asset allocationHow holding dollars, euros, or stablecoin can help protect against currency collapsesWhat we can do to help Ukraine
Thanks to Masterworks and Policygenius for sponsoring the episode
For more information on this episode click here.
Show Notes
JPMorgan Says Selling Stocks Now Carries Too Much Risk by Nikos Chrysoloras—Bloomberg
Ukraine conflict: Dread in Kyiv as huge Russian convoy advances by Lyse Doucet—BBC
Russia launches fierce rocket attack on Ukrainian city of Kharkiv by Guy Chazan, John Reed, Max Seddon, Henry Foy, John Paul Rathbone, and Demetri Sevastopulo—Financial Times
How new sanctions could cripple Russia's economy—The Economist
Russian c.bank orders block on foreign clients' bids to sell Russian securities - document—Reuters
Ukraine invasion: Russians feel the pain of international sanctions by Anastasia Stognei and Simon Fraser—BBC
The dire predictions about a Russian cyber onslaught haven't come true in Ukraine. At least not yet. by Joseph Menn and Craig Timberg—The Washington Post
Hackers Breached Colonial Pipeline Using Compromised Password by William Turton and Kartikay Mehrotra—Bloomberg
'Yes, He Would': Fiona Hill on Putin and Nukes by Maura Reynolds—Politico
Related Episodes
229: Tail Events and Tail Risk
332: What Is Risk vs Uncertainty?
See Privacy Policy at https://art19.com/privacy and California Privacy Notice at https://art19.com/privacy#do-not-sell-my-info.