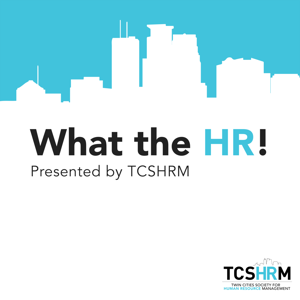 What The HR!
By TCSHRM -Twin Cities Society for Human Resources Management
What's What The HR! about?
What the HR! is hosted by Mike Thul & Jessie Novey. The podcast provides insights, strategies, and anecdotes that explore how to build better businesses through modern people practices and approaches. Topics covered include Organizational Development, Employee Engagement, Listening Strategies, Succession Planning, Performance Management, Company Culture, Transformation, Talent and Leadership.
INTERESTED IN SPONSORSHIP? Please email [email protected]